Health care providers:
Dr David Foster has retired and we wish him well.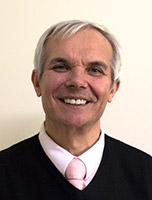 Dr Igor Jakubowicz LMusA MBBS MFM GDForensicMed GAICD MRCGP GCertTravelMed
Special interests include dermatology (skin), skin cancer diagnosis and removal, family planning incl LARC & MTOP, travel medicine (Member of International Society of Travel Medicine & SPUMS - diving medicals), addiction medicine & pain management incl. medicinal cannabis. He speaks Ukrainian and German and is available at both clinics.
He is currently extremely limited in being able to accept new patients.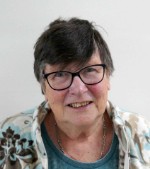 Dr Felicity Nolle MBBS DipRACOG
Special interests: Obstetrics, women's health. Felicity works at Colchester clinic on Tuesday, Wednesday and Thursday.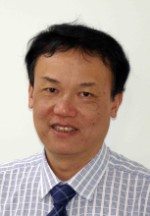 Dr Yang Cheng MBBS FRACGP
Dr Yang speaks fluent Chinese and is available at both clinics. His interests include all aspects of general practice and traditional needle or laser Acupuncture.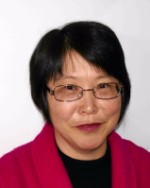 Dr Arwen Hur MBBS, FRACGP, DipRACOG
Special interests include Women's & Children's Health. She works at Colchester.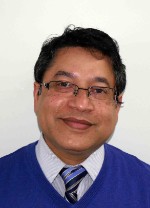 Dr Shafiul Azam MBBS FRACGP
Dr Shafiul is interested in all aspects of general practice and is available at Colchester clinic.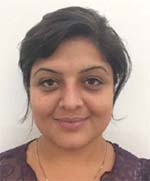 Dr Mariam Abbass BScLLB MBBS FRACGP
We congratulate Dr. Abbass on completing her specialisation in general practice. She is interested in all aspects of family medicine although Mariam has extra experience in psychiatry. She works at Knoxfield.
Registrar
Due to a lack of young doctors wanting to go into general practice we currently have no registrar.
Allied Health - Independent Practitioners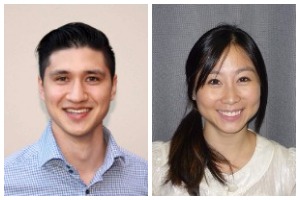 Joan and Mark are available at Colchester clinic, specialising in sports injuries, shoulder & knee injuries, neck and back pain and post-operative rehabilitation.
Foster Physio also offers WorkCover, TAC, DVA, Chronic Disease services.
Mark is back from Tuesday May 5th to support patients during COVID crisis. For more info, see Foster Physiotherapy.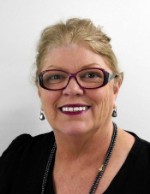 Ms Colleen Knapp, psychologist
Psychologist—counselling Telephone: 9720 5515 (Colchester only) Colleen is registered as a Psychologist with AHPRA. She has postgraduate studies and specialist training in the fields of Counselling and Forensic Psychology. Colleen has worked in the field of Counselling Psychology for 25 years. She has a special interest...
more...

in childhood sexual abuse and trauma. Before moving into private practice, Colleen held several clinical positions in gambling, drug and alcohol treatment and rehabilitation and famiy therapy.
Colleen works with clients suffering from depression, anxiety, sleep disorders, phobias, post-traumatic stress disorder, obsessive-compulsive disorder, grief and bereavement and addictions.
Colleen works with clients on WorkCover, TAC, DVA, DHS and Victims of Crime.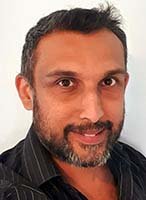 Dr André Gomez, Psychologist, PhD (UniMelb)
Master of Clinical Psychology
Master of Organisational Psychology
Psychologist—counselling Telephone: 9801 9055 (Knoxfield only) Dr André Gomez has worked across a wide range of clinical settings, including RCH so confidently works with patients of all ages...
more...

He has worked in private practice, universities, and hospitals, most recently through the Department of Paediatrics at the University of Melbourne and the Academic Child Psychiatry Unit at the Royal Children's Hospital in Parkville. He holds two Master's degrees (in Clinical and Organisational Psychology), and a PhD in Psychology from the University of Melbourne, and currently has over 25 research articles published in prominent international journals.
Dr André Gomez confidently works with patients of all ages, and diverse presentations, including anxiety, depression, stress, transition and adjustment issues, relationship issues, couples counselling, workplace issues, trauma, and more. He specialises in Cognitive Behaviour Therapy (CBT), and occasionally employs complementary treatment modalities, allowing him to always cater to the individual. He is also experienced in the area of assessment and diagnosis, particularly child and adolescent assessment, including ADHD, autism, cognitive assessment, and more. He works with WorkCover and TAC patients, and is experienced in writing reports for various purposes, including court.
Please contact the clinic to confirm fees and appointment times.
Medicare rebates are available to patients with a valid Mental Health Care Plan. A Mental Health Care Plan can be obtained from your GP, or contact the clinic for more information. Bulk billing or concession fee is available to patients who hold a valid Healthcare or Pension Card. The waiting period for an initial appointment is usually less than two weeks.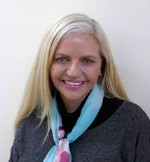 Ms. Jodie Haig
Mental Health Social Worker, Child & Family Therapist Telephone: 98019055, Mobile: 0419190268 (Knoxfield only - bulk-billing may be possible)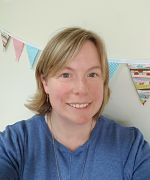 Robyn Bishop is a Certified Practising Speech Pathologist with over 20 years of experience. Robyn has a passion for working with children with complex needs, including children with an Autism Spectrum Disorder and ADHD. Robyn also works children with language difficulties, articulation/ speech sound issues, stuttering and building early literacy skills.
Robyn works at Knoxfield and offers services for children with CDM and HCWA Medicare plans and is registered with major private health funds. For appointments call - 0468 881 737. For more details, see her website.
Podiatrists
Both of our clinics now have a weekly Podiatry service to provide all aspects of podiatry including nail care, wound care, biomechanics, diabetes care, orthotics and general foot care.
Cindy Kirton - Podiatrist, Colchester
Cindy graduated from LaTrobe University with a bachelor of podiatry in the year 2000. Giving her 20+ years of varied clinical experience.
Since graduating Cindy has been working in private practice, as well as in domicillary work. Cindy Is a well rounded podiatrist, who enjoys all aspects of podiatry, with a special interest in general podiatry, hoping to have you leave the clinic feeling like 'you are walking on air!'
Cindy is looking forward to meeting you, to provide you with caring and professional podiatric treatment.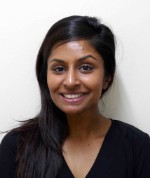 Christine Perea - Podiatrist, Knoxfield
Christine is our Podiatrist available at Knoxfield clinic. She has a special interest in acute and chronic lower limb injury rehabilitation within paediatrics through to geriatrics, ingrown nail treatments and diabetes-related wound care. Having graduated with her Bachelor of Health Sciences and Masters in Podiatric Practice from La Trobe University,
more...

Christine is focused on up-skilling her abilities as an evidence-based and patient-orientated clinician.
She has worked and trained in various private clinics, public hospitals, local sports clubs, community health centres and is an active member of the Australia Podiatry association, Australasian Academy of Podiatric Sports Medicine and Sports Medicine Association.
She enjoys the challenges that practising as a Podiatrist brings and the satisfaction of improving quality of life, mobility for people of all ages and getting her patients back to what they love doing.
Outside of work, she is heavily involved with raising a four-legged furry friend and plays soccer.
Christine is registered with AHPRA, a preferred provider for Medibank Private and HCF, and also offers WorkCover, TAC, DVA and Chronic Disease services.
Nurses
Shirley has retired and we wish her well.
Heather
Sathini
Administration Staff
Practice Manager role is divided amongst our friendly staff - contact Vicki (admin) or a nurse (clinical).
Fantastic Receptionists: Robyn, Kierra, Christine, Danielle, Kathryn and Ebony.